We are happy to introduce a new colleague, Kenny Onasanya, in the training team of i+academy. Kenny is a pharmacist and supply chain professional from Nigeria, with a wide range of experience in health programs across Africa. He has been designing and delivering courses for private, public sector and non-governmental organisations in both academic and professional settings. Look out for him on the platform.

i+academy has also obtained a second accreditation from APHEA (Agency for Public Health Education Accreditation). L'introduction à la gestion de la chaîne d'approvisionnement pour les systems de santé, the French counterpart of the Basic Principles of Supply Chain Management for Health Systems course is now equally worth 1,5 European credits (ECTS).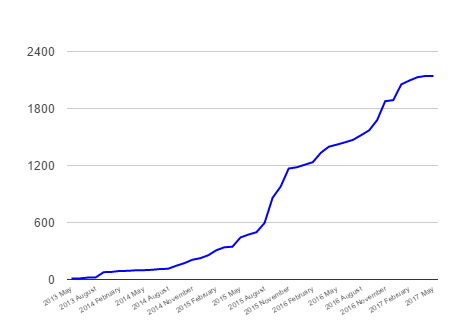 Have a look at the graphic demonstration of the continued expansion of our user number. Help us grow further and share our course timeline with everyone who could benefit from capacitation in supply chain management. If you have a digital portal or a social media page and would like to embed the table on your site, we will gladly send you the lines of code needed.
Upcoming courses
May 15: Quantification of Medicines and Health Products
May 22: Quality Assurance in Supply Chain Management of Medicines
May 29: Quantification des produits de santé essentiels
Jun 5: Assurance qualité dans la gestion logistique des médicaments
Jun 5: Good Manufacturing Practices and GMP Inspections for Medicines and Healthcare Products
Jun 12: Introdução à Gestão da Cadeia de Aprovisionamento de Medicamentos
Jul 10: Basic Principles of Supply Chain Management for Health Systems
Jul 17: Approvisionnement en médicaments et fournitures médicales
Jul 31: Introducción a la gestión de la cadena de suministro de medicamentos
Other wishes for our platform? New features you would like to see added? Courses you would like to take? Your voice is important and all suggestions are welcome.
i+academy newsletter May 2017